The Hydrogen Valley of Catalonia is based on previous work done by the Green Hydrogen Platform Southern Catalonia, created in October 2020 with the foundational purpose of bringing together all the agents that make up the value chain of green hydrogen and driving forward the understanding, production and implementation of this alternative source of energy. At that time there were about 50 agents (companies, government research institutions and individuals) who, under the coordination of the Universitat Rovira i Virgili, took part in setting up the Platform.
The project emerged as the regional response to the strategy launched by the European Commission in the summer of 2020 to reduce polluting emissions and strive for a climatically neutral Europe by the year 2050. The Green Hydrogen Platform Southern Catalonia emerged from the realisation that the region has a high concentration of energy consumption and production, with three active nuclear reactors in Hospitalet de l'Infant and Ascó, the Camp de Tarragona petrochemical industry, four combined-cycle power plants, more than 20 functioning wind farms and 10 others that have been authorised and the Riba-roja d'Ebre hydroelectric plant. All of these factors show the need to create sustainable social, economic and environmental value by implementing green hydrogen as the key vector of the energy transition. This issue was highlighted by the work done on the occasion of the symposium on the climate emergency and energy transition that was held at the Universitat Rovira I Virgili in October 2019.
Currently, the Hydrogen Valley of Catalonia is already a fully consolidated strategic country initiative, and comprises over seventy companies, over half a hundred public institucions, fourteen associations and clusters, four chambers of commerce and fourteen centers of knowledge and research.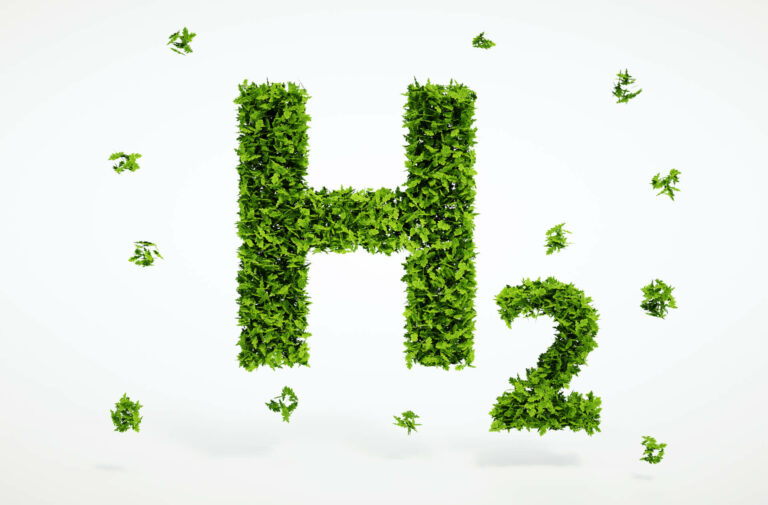 Members of the Hydrogen Valley of Catalonia
Acciona Energia, ACAS, Obras e Infraestructuras, Air Liquide Ibérica de Gases, Alestis Consulting, Àliter Group Renovables, ANATRAC, Aplicacions de la Catàlisi (APLICAT), Arcamo Controls, Barcelona Centre Logístic Catalunya (BCL), BASF, Bergé Gefco, BonÀrea, Carbonell Figueras, Carburos Metálicos, CEPSA, COMSA Renovables, Concom, Construccions Metálicas Cerezuela, CTRL4 Enviro, Dow Chemical Ibérica, Ebre Qualitat, Ecológica, Ibérica y Mediterrania, Econotermia, Enagás, Endesa, Ercros, EVARM Innovacion, Evobus Ibérica, Fluor Plant Engineering, FRAMATOME, FuelCell Energy, Gabinet Gaudí, Green Inception, Grup Balfegó, Grup Carles Gestió i Projectes, Grup Navec Servicions Industriales, H2&Biogas Technology, H2X, HERA, HIFE, Iberdrola, INDOX Energy Sistems, IQOXE, Messer Ibérica Gases, Naturgy, Newton Ingenieros, Productora Elèctrica Urgellenca, RAYO Bioenergia, REPSOL, Ros Roca Grup, Schwartz-Hautmont Construcciones Metálicas, SENER, SOMFETS, Statkraft Development Spain, SUN Photovoltaic Systems, SunSystems, Technip Iberia, Técnicas Reunidas, Empresa Plana, Toyota, Tradebe, Veolia Serveis, Vilaseca Consultors, Vopak Terquimsa i Water Global Access.
AGRUCAES (Associació de Gasolineres de Catalunya), Associació Clúster de Materials Avançats de Catalunya, AEQT, Associació Eòlica de Catalunya (EolicCAT), Clúster Bionergia de Catalunya, Clúster de la Indústria de l'Automoció de Catalunya (CIAC), Col·legi d'Enginyers Industrials de Catalunya (demarcació de Tarragona), Col·legi d'Enginyers Tècnics Industrials de Tarragona, Federació d'Auto Transport de Tarragona, Grup d'Interès per la Sostenibilitat Urbana (Gixsu), JuntsxCAT Camp de Tarragona, Cambres de Comerç de Valls, Reus, Tarragona i Tortosa, i UGT-FICA Catalunya.
Ajuntaments d'Amposta, Ascó, Calafell, Cambrils, Falset, Flix, Móra d'Ebre, Reus, Riba-roja d'Ebre, Salou, Tarragona, Tortosa, Valls, Vandellòs i l'Hospitalet de l'Infant, Vila-seca i el Vendrell; Agència de Residus de Catalunya, Autoritat Portuària de Tarragona, Autoritat Portuària de Barcelona, Consell Comarcal de la Conca de Barberà, Consell Comarcal de la Ribera d'Ebre, Consell Comarcal del Baix Camp, Consell Comarcal del Baix Penedès, Consell Comarcal del Montsià, Consell Comarcal del Priorat, Consorci de Polítiques Ambientals de les Terres de l'Ebre, Diputació de Tarragona, EMATSA, GENCAT Direcció General de Transports i Mobilitat, GENCAT Serveis Territorials d'Educació del Camp de Tarragona, Mancomunitat d'Incineració de Residus Urbans (SIRUSA), Organisme Autònom de Desenvolupament de la Conca de Barberà, Reus Mobilitat i Serveis, Reus Transport Públic, SECOMSA.
RESEARCH AND KNOWLEDGE CENTRE:
Fundació Formació i Treball, Fundació Eurecat, Fundació I2cat, Institut Català d'Investigació Química (ICIQ), Institut de Recerca en Energia de Catalunya (IREC), Fundació REGO (CESDA), Institut de Recerca i Tecnologia Agroalimentàries (IRTA) i Universitat Rovira i Virgili.